Work with an official Shopify partner
With the help of an official Shopify partner, start your online store for as little as £199. If you need a professionally designed, responsive eCommerce site, that will help you maximise sales, then you're in the right place.

eCommerce stores are no longer the large, expensive, option available only to the large retailers. With the Shopify platform your site scales with your business, and with it's simple inventory and site management tools, you can spend less time managing your store and more time growing your business.

Get your free consultation today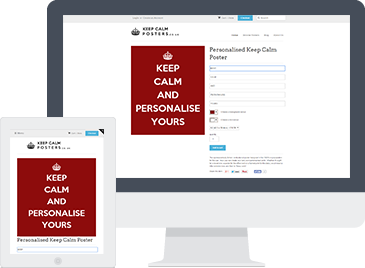 What is Shopify?
Shopify is an eCommerce platform that allows you to build your own online store. Much like Wordpress, you can choose to install a theme from a theme store, or build your own. The advantage of using Shopify, is that you can very quickly get started with your eCommerce site, you don't have to worry about installing software, or setting up servers, you can get started with little or no technical knowledge. You don't even need to worry about a payment gateway or merchant facility, as Shopify payments can handle all that for you, all you need is a great product.

Reagy to start your own online store, get in touch
Lee at Get Unified is a pleasure to work with, his expertise and thoroughness is second to none, he knows his stuff and goes above and beyond to ensure the client is satisfied.
Stephen Smith, Director, Chemical Design