Client / Agency
Tata Group / Kingfisher Group
Roles
HTML5, CSS3, SASS, Javascript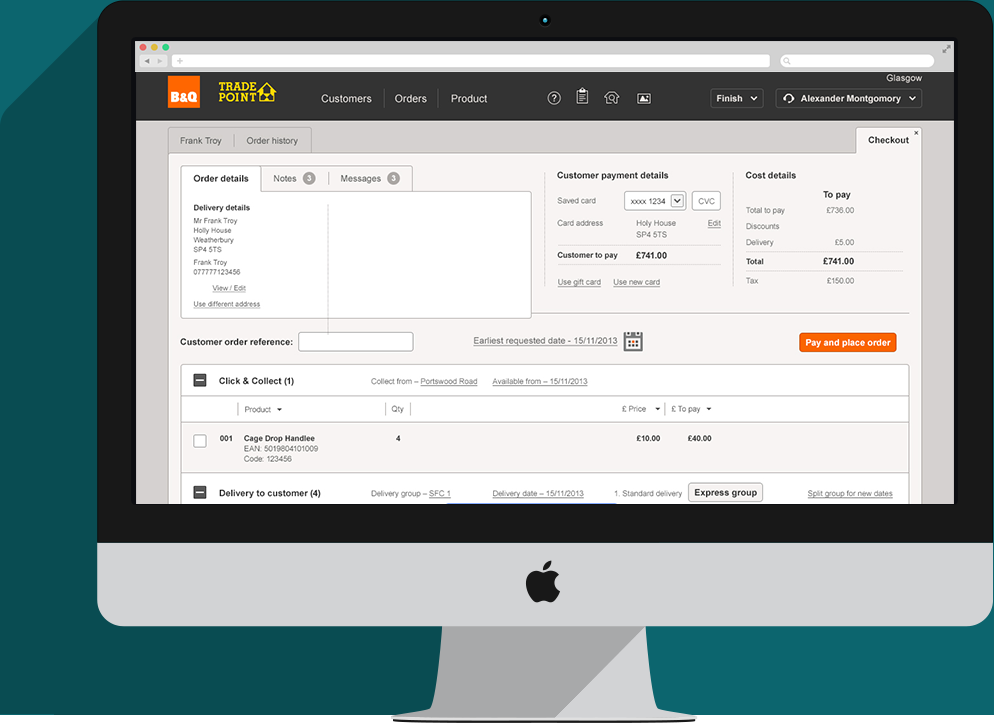 Key Insights
The project presented some unique challenges, and with such a large investment in development resources, the ability to understand and implement requirements was crucial. Working closely with the UX team and in house designers helped to ensure that proposed functionality could be implemented successfully. A consistent, componentised structure is required for optimum front end development effort, and a little planning of front end architecture can reap dividends in saved development cycles.
The Future
The Kingfisher group and B & Q continue to invest in technology and recognise the importance of a fully integrated omni-channel solution. Their commitment to the eCommerce side of their business as well as in store technology should see significant returns on their investment, and I am very proud to say I have been part of their ambitious vision to become a world leader "click and mortar" operation.
Lee at Get Unified is a pleasure to work with, his expertise and thoroughness is second to none, he knows his stuff and goes above and beyond to ensure the client is satisfied.
Stephen Smith, Director, Chemical Design