Client / Agency
Just Recruit Group / Just OH
Roles
Wireframe, Design, Development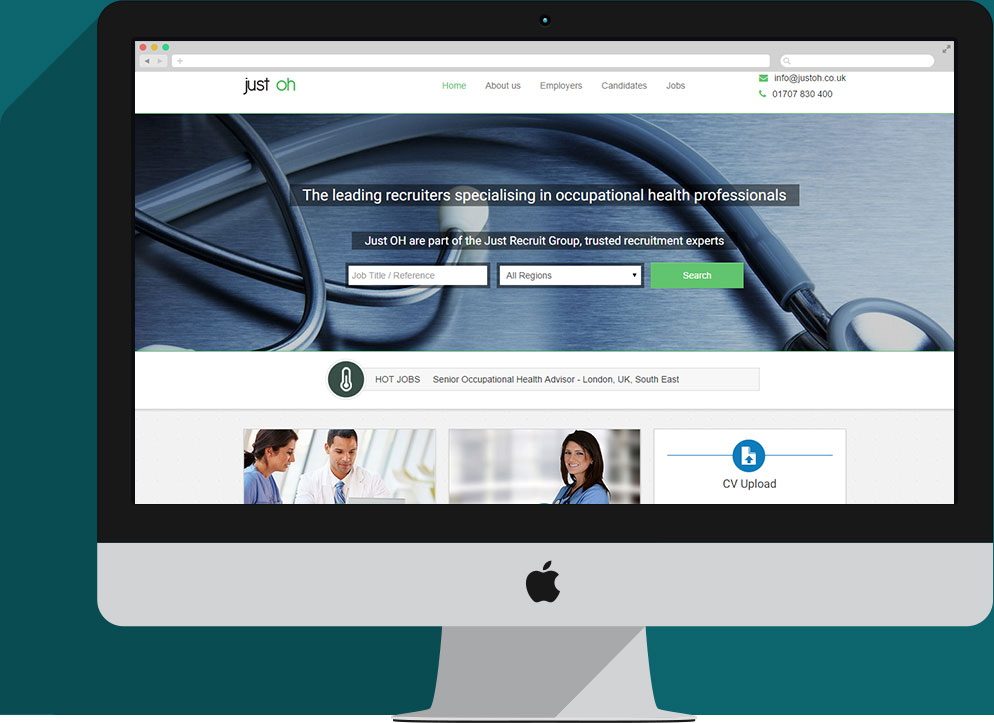 Key Insights
As with the groups other sites, the decision was made to use a simple content management system, enabling easy management of pages and jobs. By using Perch for this we had complete control over the mark up, which was crucial to ensure a fully responsive website.
The Future
Just OH and the Just Recruit group continue to be a leader in their sector, and Get Unified, will continue to their relationship as digital partner, assisting with digital strategy and future development efforts.
Lee at Get Unified is a pleasure to work with, his expertise and thoroughness is second to none, he knows his stuff and goes above and beyond to ensure the client is satisfied.
Stephen Smith, Director, Chemical Design